IDEAS AND FUNDING FOR YOUR PROJECTS,
PROFITABILITY FOR YOUR INVESTMENT
We are an independent firm that provides strategic, financial and technological advice to investors and entrepreneurs with innovative ideas who want to start a growth phase or intend to be a listed company.
01 Financial Services
We seek funding and investors for companies and entrepreneurs and provide advise on financial restructurings, mergers, acquisitions and IPOs..
Read more
02 Corporate Strategy
We engage in corporate strategy and guide our clients with the most effective resource and creation of added value..
Read more
03 Innovation
We apply our expertise in innovative companies, mature and start-ups, and help identifying and finding resources to support growth.
Read more
Blog

En todos los aspectos de la vida es de vital importancia manejar la psicología, en las relaciones familiares, personales y de trabajo, resulta indispensable mantener un control de la manera en que pen[...]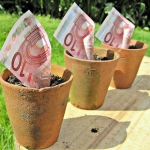 En este artículo trataré de resumir las consecuencias extraídas de las lecturas de diferentes documentos elaborados por importantes entidades de análisis económico. Es evidente que debido a la zona ge[...]
ADVICE FOR INVESTORS AND COMPANIES IN GROWTH AND EXPANSION...